A visit to Warsaw confirmed that over 50-year-old consumers are an important target audience all over Europe. Silver Economy -project visited The National Institute of Seniors (Krajowy Instytut Gospodarki Senioralnej, KIGS), which is an organization that focuses on making the lives of senior citizens better starting from basic standards of living all the way to the small details in customer service.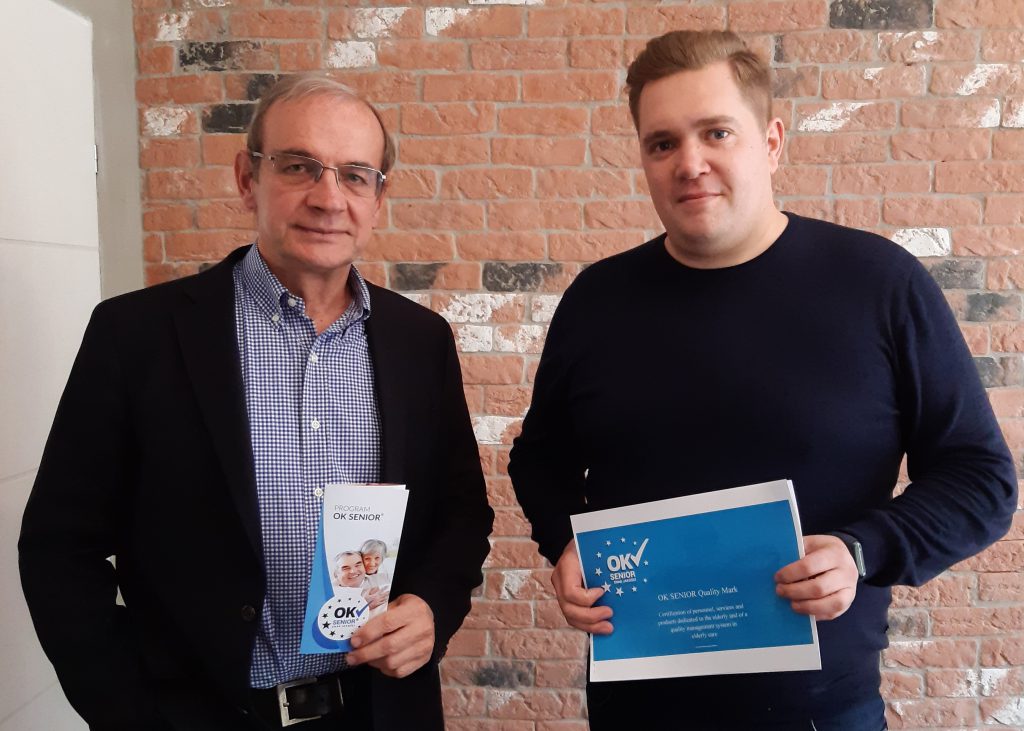 Hosting Karelia, in a sunny October day, was the vice president of the institute, Boleslaw Meluch.
According to Meluch KIGS has got most results focusing more on bigger companies. His personal background is in banking industry, so he is well accustomed to working with big companies.
– The thing is that the managers and directors of big companies see these senior citizens through their own parents. Same goes with the managers of smaller companies. That is why it is important to understand the needs and wishes of older consumers, no matter if the company is big or not. When we are working with a national grocery chain or mobile operator, we can help more senior people with same effort than we would, if we were working with small companies, Meluch explains.
Senior years require more funding
In Poland there 9 million over 60-year-old citizen. People have quite low pensions, which have big consequences on the standard of living of seniors.
– Elderly people are not very rich. The "Baby boomers" are maybe the first generation that use money to travel and invest money. In Poland seniors are defined to be over 60 years old. Its only when you are 55 you start to think about your future health more closely. One problem is that we have to retire quite early. The basic retirement age for women is 60 and for men its 65. Some people want to quit work as soon as possible, so they do not have much money, but they should be saving for their health system.
Mr. Meluch is working to help seniors fund the rest of their lives. One solution could be using the asset of the home in form of reverse mortgage or other financial instruments.
Co-operation also with government
KIGS is a non-profit organization. It is working closely with both companies and public services. Even though lot of the activities are related to health and well being of seniors, KIGS is not working directly with daily healthcare.
– We are dealing with the system and we want to activate investors and get things done by working with SMEs, government, municipalities and senior associations. We want to have market participants sitting together and work with business models and for the well being of citizens. Especially when working with housing we need to work together with local governments, Meluch says.
Senior housing is a hot topic for KIGS. The focus is on locations and architecture of new housing. KIGS want the housing to be built in age-friendly way covering the whole building area. There has been housing centers that have lots of important services near and available.
– These centers have funding from EU and municipalities. This kind of housing has daily treatment locations, activities, collaborative cooking facilities, parties and entertainment. People who live there have thing going really well. The biggest problem is to get those who are not active to participate. 70 per cent of the seniors do not want to participate socially, Meluch says drops an alarming number.
Demanding consumers
KIGS focuses also in people who have not yet retired and have more wealth and health. That is important, because helping people to live long and happy keeps them healthier in their senior years.
– Sometimes elderly people are very demanding consumers. Not only because they are determined to get what they want, but for example mental issues and understanding of current situation, for example relating to new technology, makes it a demanding case for companies to serve that kind of consumer.
Written by: Risto Salminen